Chalk Paint
The technique of painting, preserving and aging surfaces appeared many centuries ago. One the most famous chalkpainting technique examples is Michelangelo's 14th century Capella Sixtina in the Vatican.
This technique'e longevity has been confirmed over the years. Nowadays, chalkpaint enables us to transform surfaces and objects without priming with minimal effort and expense.
Easy Application

They do not require much preparation before application, nor any special knowledge and skills in painting.

Water Based Products

Water-based products tinted with VOC-free, water-soluble tints.

A Variety Of Products

10 Satin and Matte finish varnishes and 5 different wax shades
Large Number Of Colors

Unlimited shades using the TETRALUX coloring system and 23 beautiful shades.

Affordable Cost

Top quality with the most competitive market prices.

Great Coverage

It covers 12 m² / lit per coat.
Chalk Paint
Tetralux combined traditional formulas with modern technology and created chalk colors that apply to any surface without priming and have great coverage.
The technique of applying chalk colors is direct and very easy. They can be applied directly onto an already dyed or even non-smooth, "glossy" surface without the need to sand the surface or prime it.
It is important to apply a protective layer after the application of chalk paint due to their high absorbency. The surface can be protected with wax or any classic varnish with a matte or satin finish to fully shield against water, friction and any kind of wear.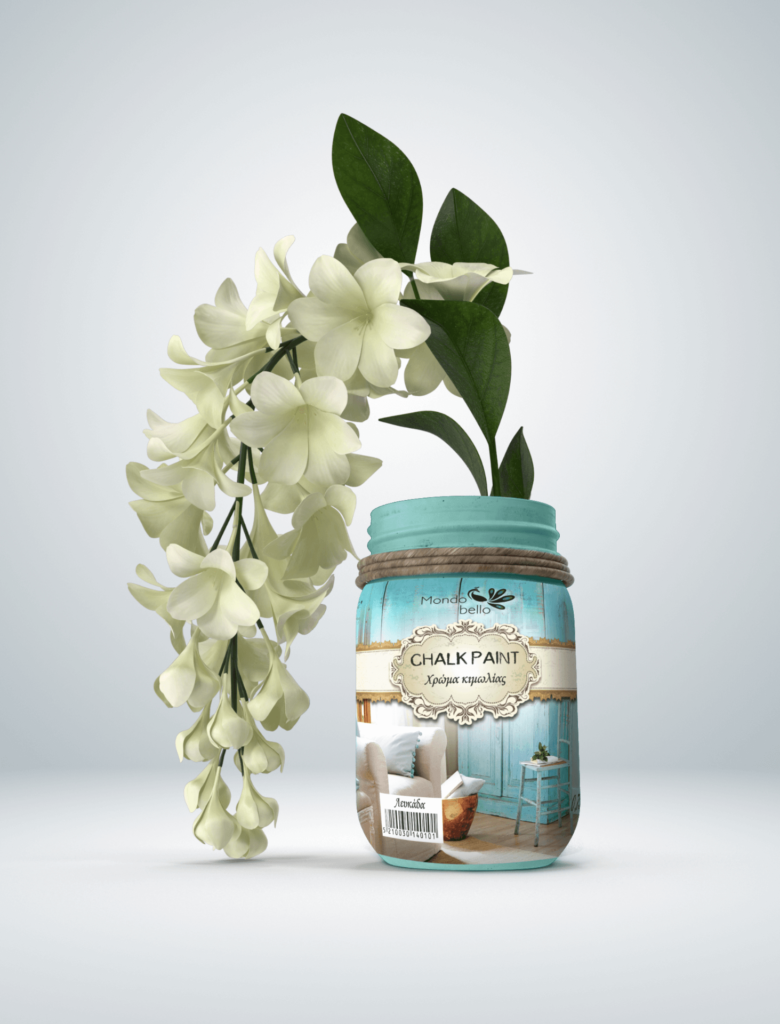 Chalk Shades
Mondo bello Chalk paint is a decorative water based paint that gives a matte finish and a multidude of decorative effects, two-color, vintage style, shabby chic.
Ideal for the restoration and decoration of wooden furniture, walls or objects made of various materials such as wood, glass, iron, marble, plastic, wallpaper, brick, cement etc.
It is applied on any old surface previously painted with emulsions or varnish and does not require any preparation, sanding or priming.
It dries quickly, has a very high coverage and is available in many shades.
Surfaces should be protected by wax or varnish.
Application Instructions
Shake well before use.

The surfaces must be clean, dry.

Application and drying at temperatures from 5 ° C to 40 ° C.

Apply with a brush, roller or gun, with or without dilution with water depending on the desired effect.

Dries superficially in about 30 minutes and recoating in 6 hours.

Chalk Paint is applied directly on the surface in 1 or 2 coatings depending on the desired effect.

No sanding or priming of the surface is required.
For color combination, you can apply two coats of different shade.

After the surface has dried, sand the overlaying shade until the underlying shade appears and until the desirable effect shows as an impressive vintage or shabby chic look.

Apply Mondo Bello Chalk Wax or Chalk Varnish for different vintage results and extra protection.
Caution :
It can be overcoated after 6 hours in normal weather conditions.

Do not apply at temperatures below 5 ° C and above 40 ° C.

Yield: 12 m² / lit
Chalk Paint